Combatting the Abstinence Violation Effect
We feel an urge or encounter a trigger, and suddenly we decide that our attempts at recovery have failed. It doesn't seem logical that we would still experience cravings when we were only just recently hurt by a relapse. We fail to realize that putting drugs and alcohol back in our system was likely what reignited our cravings in the first place. Learning to recognize this will be one of our greatest tasks as we move forward. This isn't the only way in which our thinking might become twisted when we experience a lapse in sobriety.
An individual who believes they've failed and violated their sobriety goals may begin to think that they're not good enough to be considered a true abstainer. There is nothing abnormal about relapse in recovery, which is why it is imperative that everyone recovering from a substance use disorder knows how to prevent relapse. The abstinence violation effect causes people who have relapsed to avoid owning up to the relapse and working to achieve sobriety again. Instead, those experiencing this effect can fall quickly down the rabbit hole.
The Abstinence Violation Effect
Each experience of successful or unsuccessful coping with a high-risk situation builds up a greater or lesser sense of self-efficacy, which determines the future risk of relapse in similar circumstances. Marlatt and Gordon (1985) contend that individuals' reactions to the initial slip and their attributions regarding the cause of the slip are the determining factors in the escalation of a lapse or setback into a full-blown relapse. The transition from slip or lapse to relapse involves the "abstinence violation effect," which results from a state of cognitive dissonance regarding the nonabstinent behavior and the individual's image of being abstinent. This dissonance can be reduced by either changing the behavior or changing the image, and characteristically in this population is resolved by the latter. Internal and stable attributes for the slip also lead to further lapse behavior. This model has received a good deal of empirical support and has the merit of dismantling the process of relapse and exploring subjective and cognitive variables in a manner that has important treatment implications.
Many organizations, such as 12-Step programs like Alcoholics Anonymous, will often point to the notion that even thinking about using alcohol again represents a potential sign of a relapse. These differing definitions make the notion of a relapse rather vague, but sticking to the above traditional notions of a slip or lapse versus a full-blown relapse is most likely the only concrete solution to defining https://curiousmindmagazine.com/selecting-the-most-suitable-sober-house-for-addiction-recovery/ these behaviors. People commonly confront relapse as a part of their process in achieving long-term sobriety. Perfection isn't required by those in recovery, but rather a willingness to do their best each day with a supportive team backing their efforts. Always seek the advice of a physician or other qualified health provider with any questions you may have regarding a medical condition.
The Abstinence Violation Effect Following Smoking Lapses and Temptations
For those struggling with some form of addiction, this is a very relatable topic. Making a commitment to stop drinking only to find yourself days, weeks, months or years down the road ingesting alcohol. If you can relate with this, I'd like you to think of a time when you deviated from your goal to abstain and what your mind told you the moment you veered off that path.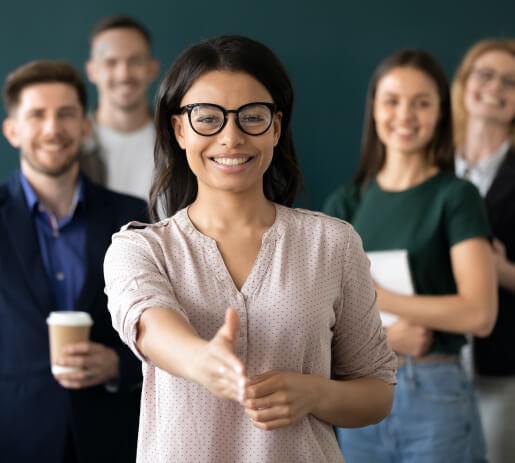 Everyone in recovery is aware that relapse can happen no matter how long he or she has been sober. Working to prevent relapse and developing a plan when relapse occurs is the best defense, but not everyone in recovery focuses on it. The Marlatt and Gordon Relapse Prevention Program (1985) is aimed at people with a substance-related addictive disorder. Long-term recovery from a substance use disorder (SUD) is difficult to define. Some suggest that although recovery begins with the decision to change one's use behavior, others suggest that it cannot commence until and unless one's "change in use behavior" includes total abstinence. Still others argue that one never recovers from a SUD and remains in a perpetual stage of "recovering," but only if abstinence is maintained.
Relapse Prevention
What that person does after the relapse occurs can, and usually does, reroute his or her journey in recovery either positively or negatively. There are many missteps and mistakes that a person can make on the way. The most important thing to remember when experiencing challenges in recovery is to accept them and find healthy ways to get past them so that the recovery can continue. For some, this process is difficult to grasp, and this difficulty can lead to major setbacks, including relapse. (b) Restrained eaters whose diets were broken by a milkshake preload showed increased activity in the nucleus accumbens (NAcc) compared to restrained eaters who did not consume the preload and satiated non-dieters [64]. There is a large literature on self-efficacy and its predictive relation to relapse or the maintenance of abstinence.
What is abstinence abuse?
In other words, it's defined as "complete cessation from substance abuse of any kind". According to the Substance Abuse and Mental Health Services Administration (SAMHSA), abstinence-based treatment is the safest approach to treating drug addiction.
Marlatt and Gordon's (1985) model of the relapse process in addictive disorders has had a major impact in the field of relapse prevention since the late 1980s. If individuals cope effectively in the high-risk situation, perceived control and self-efficacy increase, which in turn makes the probability of relapse decrease. Conversely, the hypothesized result of a failure to cope with a high-risk situation is a decrease in a sense of self-efficacy, which in turn increases the probability of relapse.
Reframing the Abstinence Violation Effect
Vertava Health offers 100% confidential substance abuse assessment and treatment placement tailored to your individual needs. Contrasting this, the aforementioned negative mindsets can lead to a cycle of blame and shame. Instead of looking at the slip as an opportunity to grow and learn, a person lets it color the way they think about themselves.
For instance, one interesting manifestation of a lapse is something termed the abstinence violation effect. Cori's key responsibilities include supervising financial operations, and daily financial reporting and account management. Cori's goal is to ensure all patient's needs are met in an accurate and timely manner.